Choose your language : French, German, Spanish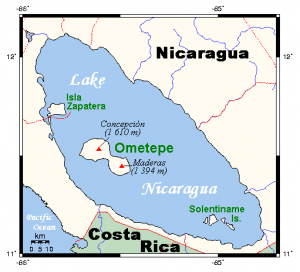 From Rivas, you have to go to the ferry terminal in San Jorge (a few minutes by taxi from Rivas). Ferries or lanchas can take you on the island, to Moyogalpa.
Schedules are (lanchas and ferries combined) : 7am, 7:45am, 9am, 10:30am, 12:30pm, 1:40pm, 2:30pm, 4pm, 5pm, 5:40pm.